Nothing much going on with me, yes I'm weak and I've been taking an HPT everyday starting day 4 past transfer. Yes they have all been BFN. My pain is gone, but with my shot yesterday I think my hubby got my hip bone cause it hurt sooooooo bad when he did it, and now there is a knot at the site and my hip hurts. *Sigh*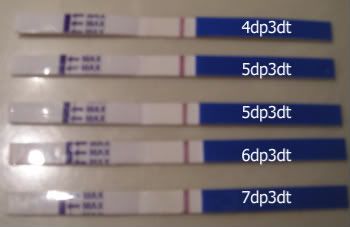 I don't know if my moodiness should be a good sign, or a sign that AF is going to show up soon. I have been very cranky, and mostly depressed and hopeless. I know it's too soon to tell, it's not the HPT getting me down. I just have this premonition if you will, that it didn't work. I hope to God that it did, and I know I've done everything right. I just don't feel like it worked. It's more psychological than physical. I hope to be proved wrong next Thursday.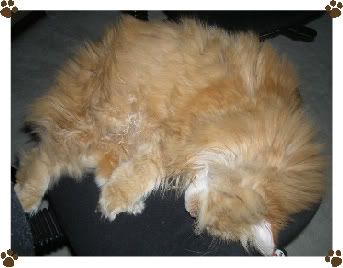 This is what my kitty Cuddles was doing...


So a BIG thank you to all of the people who have been praying for me and supporting me on here, and in real life :). I truly do appreciate it. This has been a very hard time for me, and I am ready for the next 7 days to fly by. If anything else happens before the 16th I will post an update, but I'm not expecting it to so check back then!!!!!